The Paris of the North
Welcome to Tromsø, where I'll take you along the seaside and the main street, telling you the story of the city and showing you the highlights. The tour will take about 30 minutes without stopping, but feel free to stop and inhale the arctic air in Tromsø.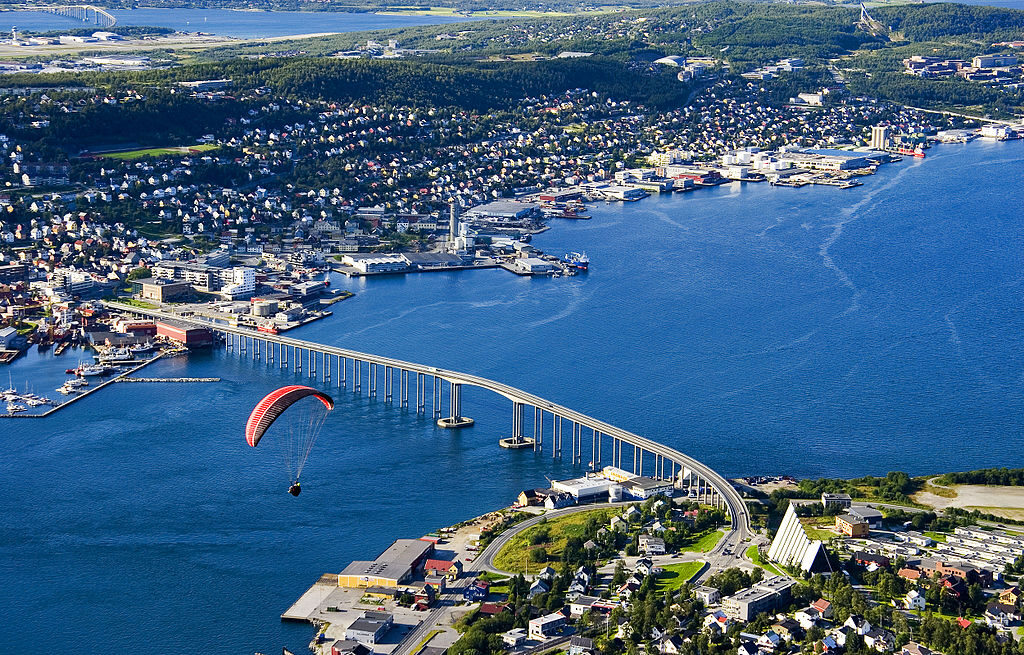 You will be walking along the seaside, where you'll experience a magnificent view of the Arctic Cathedral, and later find yourself at the Polar Museum, where you may learn about famous Polar researchers like Fritjof Nansen and Roald Amundsen. Later, you will walk along the main street, and take a stop at the main city square, before you continue to the Tromsø Cathedral and finally end the tour by the Hurtigruten port.
You should start the tour in the parking lot in front of Scandic Ishavshotell, at the port. You can reach the starting point by using bus 20, 21 or 34 to bus stop «Fredrik Langes gate», and then walk about 100 meters against the port/Scandic hotel.