Exploring Downtown Oslo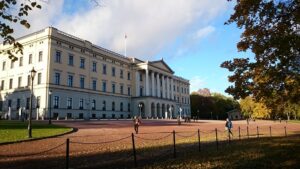 Explore the downtown highlights of Oslo with me. We'll start at the port, in front of the city hall, and trace a route up to the Royal Palace, before walking the entire Karl Johan Avenue. We'll eventually end the tour in Bjørvika, the bay with a perfect view of the National Opera and Ballet. Along the way, I'll fill you in on some of Norway's history, its royal family and famous writers, all while taking in Oslo's famous sights.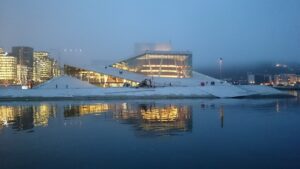 The tour starts by the pier, opposite the City Hall building. To get there, you have a few options. I would take the tram line 12 to Aker Brygge, and then walk in front of the ferries, to the middle of the square at the port. You may also get there using bus 31 to Rådhuset, and then cross the square to the portside.