A stroll around the Inner Circle
Let's follow in the footsteps of kings and Vikings, through the inner centre of Trondheim. The city is rich in history, culture and infused with a quaint small town atmosphere. We'll visit beautiful parks, lovely riverbanks and gorgeous architecture, before we enter the most well-known parts of Trondheim.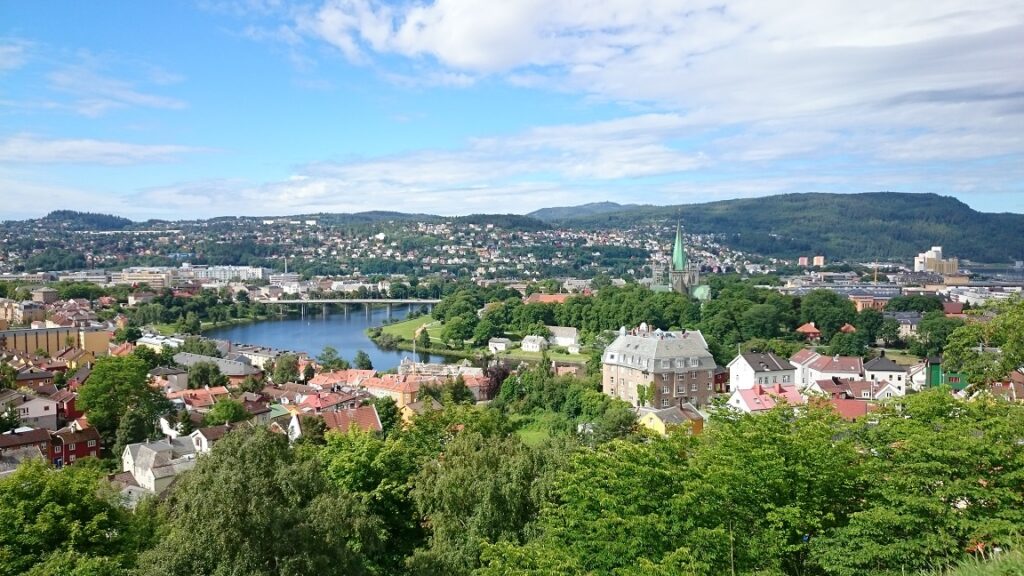 The tour begin in the middle of the city square, next to the Olav Tryggvason statue. To get there, you can take the tram (number 1) to St.Olavs gate, and then walk about 100 south (away from the sea) on the same street, then take left and walk 300 meter straight.
It is also possible to take a bus (f.ex. number 5, 8, 10, 11 and 18) to the bus stop in Kongens gate. When leaving the bus, you will see the tall statue 230 meters east in the same street.